We Buy Houses In Irvine
Sell Your House In Irvine To Us And Pay No Agent Fees, No Repairs, 100% FREE! Find Out How Our Home Buying Process Works!
---
If you have been asking yourself, "What is the fastest way to sell my house fast southern california ?" House Buyers Southern California offer a Best home selling process that eliminates repairs, agents, fees and commissions & we buy houses in southern california. We Are #1 southern california home buyers & Selling your Irvine home is easy and fast when you sell to House Buyers Southern California. In three simple steps, you can close on your Irvine property and be well on your way to a successful move.
We keep our process fast, convenient & simple.
Our Client's Testimonials
---
Say No! To Pay Agent Commission??
Here are the benefits of a fees and commission-free experience with our services. By choosing us, you'll access a hassle-free and obligation-free process. There are no hidden charges, just transparent, cost-free assistance. 100% Sure.
We are #1 Company That Buy Houses for Cash in Irvine
If you're starting to feel discouraged, don't. There is another option to help you sell quickly even if you're in a tight spot and need to sell now. You can sell a Irvine house as is to a House Buyers Southern California company that will pay a fair price for your home in cash. Although these companies sometimes get a bad reputation, there are honest, legitimate investors who understand your needs and will work with you to make a fair, quick sale.
You are completely off the hook for all repairs
You don't ever have to list your home or worry about viewings and offers
You have the option to get a quick estimate online before taking the next step for an assessment
Your offer is the final amount you can expect to receive with all fees deducted so there are no surprises
The cash can often be in your hands in as little as seven days, but you can stay in your home based on a reasonable closing time that suits your needs
Our offer stands as a hassle-free deal with No Fees, Commissions, or closing Costs! It's a 100% Cash Offer, ensuring you save thousands without any additional expenses!
"With my mortgage becoming unmanageable, the oversized house no longer suited my needs, especially following a recent divorce. Turning to "House Buyers Southern California" proved to be a wise decision. His fair offer promptly came through, prompting us to list the property. Surprisingly, the house sold within a mere two weeks. Paul's tenacity and effectiveness make him the ultimate real estate solution. If you're seeking results, Paul is your go-to professional in the field."
Jimmy Toris
We Buy Houses Irvine In ANY Situation
If you have been asking yourself, "What is the fastest way to sale my Irvine house?" See House Buyers Southern California three easy steps:
Call us at (714) 844-0605 or click "Request Offer" to get an offer range on your Irvine house the today.
Schedule a free, on-site home assessment conducted by a Irvine professional, real-estate expert. House Buyers Southern California will make an offer to buy your Irvine house for cash at the end of this inspection.
Accept the offer and choose your closing date.
If are you facing any situation given below.. . ..just contact us right now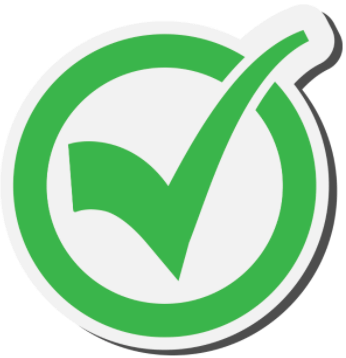 Avoiding Foreclosure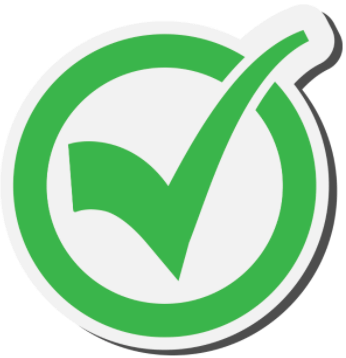 Mold, Water, Fire Damage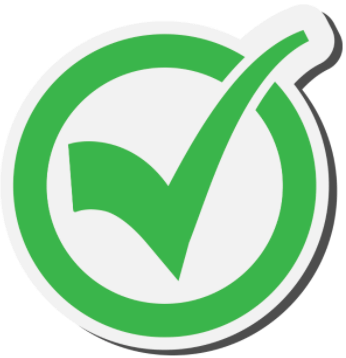 Elderly In Need Of Assisted Living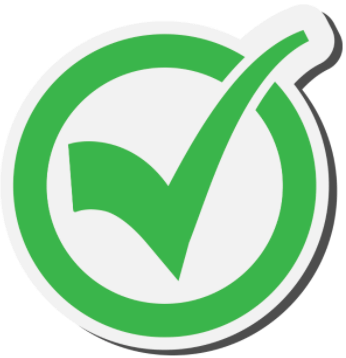 Extensive Repairs Needed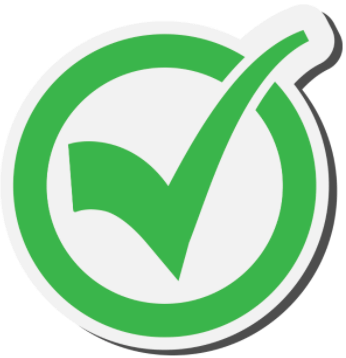 Sell Old House To Buy A New Place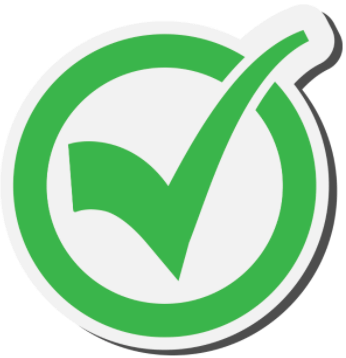 Sell Your House Without Listing It
How Do We Buy Houses For Cash Irvine ?
Sell Your House Fast In 3 Simple Steps
Contact Us
Just Fill out the form and get your cash offer fast.
Get Your Cash Offer
We buy AS-IS, No need to make any repair
Get Your Cash!
Choose your closing date and get cash for your home!
In Irvine , we purchase houses with cash, eliminating any worries about buyer financing. Our company operates locally, specializing in swift cash transactions for homes. Unlike large hedge funds or ibuyers, we offer a personalized approach. When you're in need of a quick house sale in Irvine , rest assured that House Buyers Southern California will present you with an attractive cash offer and close on your preferred date.
No Realtors Fees, No Repairs, No Closing Costs
---
---
We Are Cash Home Buyer in Irvine CA?
Free Relocation Assistance.
We know you can't move until you have your next place secured. Give us a list of needs and requirements, and we will put together a list of possible options for your family for no charge.
Choose Your Closing Date.
House Buyers Southern California trusts you to know when the time is right to move your family which is why you choose your closing date. And the Irvine homeowner can request up to 48 hours after closing to have time to vacate the property entirely.
Get Paid Before Closing The House Buyers Southern California Cash Advance.
Since substantial sums of cash are tied up when you own a house in Irvine , it can be hard to find the cash to bridge your move, so House Buyers Southern California helps you have the money you need before closing, at no extra charge or fee to the seller.
"Paul conducts his business with remarkable honesty and transparency. He consistently meets deadlines, stays true to his commitments, and exemplifies excellence as a real estate investor. I wholeheartedly suggest collaborating with him."
Victor Lompe
Want To Sell Your House Fast In Irvine For Cash?
We will buy your house as is for cash. Sell your house without making any reparis. Schedule in a strategy session below.
Do You Need To Sell Your House in Irvine , CA
What We offer
We offer several incentives that our competitors don't because we are a full-service real estate investment company. "How can we help you sell your Irvine CA house fast for cash and make your move easier?" you ask.
Our Service Professionals
Frequently there are substantial obstacles when you are ready to sell your Irvine house fast. House Buyers Southern California professionals have navigated the sale of homes that have very complicated financial or structural/repair issues. Since we are a full-service real estate investment group, we are able to navigate roadblocks that would prevent a house from a fast, traditional sell.
Sell My House For Cash Irvine
No Need To Clean Or Make Repairs!
When we say 'We Buy Houses As Is,' we genuinely mean it – in absolutely any condition! When you sell your home at House Buyers Southern California, take what you want and leave the rest behind. That's right – whether it's food in the fridge, dirt on the floor, clothes, rubble, trash, or furniture – it doesn't matter how severe the situation may be. We'll purchase your house exactly as it is!
A Quick Way To Sell Your House In Irvine
Fair Cash Offer
If you've received an offer from a "we buy houses in Irvine " company, inform us, and we'll surpass it. Our commitment is to provide a comprehensive explanation of our offer and its mutual benefits. Rest assured, we value your time and won't present you with a lowball offer.
Easy Home Sale
The difficulty and stress associated with selling your home in Irvine are removed by using our three-step cash home sale method. Simply complete the form to begin creating your cash offer. No commitment to sell. We are aiders, not bargainers.
We Buy Houses As Is
We purchase homes in Irvine their current state, no matter the condition. Whether your Irvine property is in immaculate shape or requires significant repairs, rest assured you can sell your house for cash today in Irvine .
Sell Without Repairs
We would be delighted to purchase your home for cash in Irvine and handle any necessary repairs. We'll assume responsibility for repairing everything, including holes in the walls and leaking roofs.
Fast Cash Sale
We make quick cash purchases of Irvine property, so waiting for finance is not a problem. You can sell on your schedule, whether it's in seven or six months, with our cash for houses approach.
No Cleaning Necessary
Offer your house for sale "as is" in Irvine ! We'll accept it just as is! Not even cleaning is necessary. Simply take what you need and throw away the rest.
We'll Do Our Very Best To Bring You An Offer That Works.
---
"Paul and team admirably fulfilled their commitments regarding the acquisition of our Irvine house. They efficiently concluded our transaction at the stipulated price and within the agreed timeframe. Their patience throughout the negotiation and contract evaluation process is genuinely valued. We extend our gratitude to both of you and express our wishes for your ongoing success in assisting clients with their requirements. Furthermore, the neighborhood undoubtedly benefits from your efforts to enhance property values by revitalizing neglected homes."
-Linda Berry
So How Do I Sell My Home For Cash In Irvine ?
Imagine not worrying about repairs, cleaning, open houses, closing costs, or real estate agent commissions. Sell your house to House Buyers Southern California is your quickest and easiest solution.
There's an easier way. Receive a cash offer and be done!
Areas We Buy Houses
---
¹To qualify for the House Buyers Southern California 48-hour Close, the seller must complete a Post-Possession Addendum.
²To qualify for the House Buyers Southern California Cash Advance, the seller must complete an Escrow-Release Addendum.